BERLIN FESTIVAL DIARY

Five weeks condensed into three, with BILL NEWMAN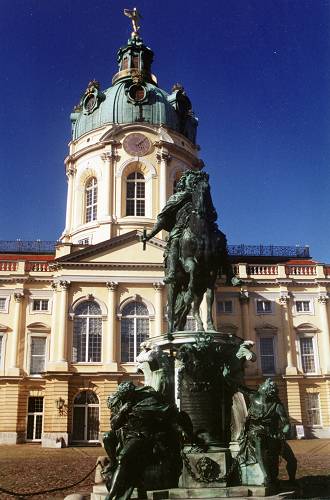 The music of Boris Blacher, born in China, moving to Berlin in 1922 where he also studied architecture and mathematics, is seldom performed in England, outside the Paganini Variations, Music for Orchestra, Piano Concerto. So it was doubly welcome to hear the String Quartets 2 and 3, where subtle mixes of Strauss, Debussy and Ravel also featured ventures into bitonality.
Once again, the admirable Petersen Quartet brought immense versatility and verve to music, not without its jazz influences, that should be performed with greater frequency. Even more interesting was the Piano Trio (including the Quartet's violin and cello) and the Sonatas for violin alone, and violin and piano. Blacher's son Kolja, a violinist of immense calibre, and pianist Olaf Dressler brought to it an authentic touch that embraces the same instrumental visions as Bartók writing in the same medium, yet it all sounded so wonderfully compact, with no wastage or overuse of resources at the same time.
The most challenging piece -- Ornamente -- required Kolja's few words of introduction. Here, Blacher operates a rhythmical process called 'variable metres' where systematic changes take place according to their mathematical relationships.

The final chamber concert I attended was devoted to Prokofiev -- Cinq mélodies Op.35b, Piano Sonata No 2, the Sonata for violin solo and the Sonata No 1 in F minor Op 80 for violin and piano -- by the Japanese duo Akiko Suwanai, violin and Momo Kodama, piano. Suwanai, far more successful in Prokofiev than in Ravel (read later) has the commanding stature to encompass all the musical/technical problems, and bearing in mind that the composer wrote with authority for both instruments, Kodama proved a first rate partner.
Copyright © 19 December 2000 Bill Newman, Edgware, UK
VISIT THE BERLIN FESTIVAL WEBSITE
<< Music & Vision home
Polish State Opera >>