<< -- 3 -- David Wilkins MONUMENTAL ACHIEVEMENTS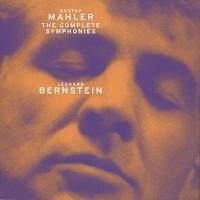 Sony have now pretty splendidly remastered this first complete recorded cycle. They have packaged it with grace and good-sense so that it looks fine and doesn't demand too much shelf space. The documentation is far from exhaustive but does include Bernstein's own essay, 'Mahler : His Time Has Come' which he wrote for 'Hi-Fidelity' magazine and for the first, boxed issue of the CBS LPs. Best of all, it is being retailed at a very generous price. I can't believe that Bernstein aficionados will be capable of ignoring it. Similarly, collectors without an overview of the cycle from a single interpretive mind are unlikely to find such insights at such limited damage to their wallets or plastic.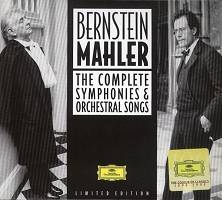 There is, however, the later (second-thoughts) package from DG to bear in mind. It's more luxuriously presented (a wealth of wonderful Mahler pictures on the cd sleeves, for example) and includes all of the symphonic songs as well as the symphonies. The mid-1980s recorded sound is, undoubtedly, more refulgent and you get the Vienna Philharmonic and Concertgebouw orchestras -- and all of their inherent Mahler traditions -- as well as the New York Philharmonic in somewhat better ensemble and intonational health than their 1960s counterparts. But is something of the earlier exploration and discovery lost? Has the notorious Bernstein capacity for ever-slower speeds set in to the music's detriment? On the other hand, does the more experienced conductor, infinitely more familiar with making this music and more generally adept at achieving his intentions, have the edge? Does it make much, if any, sense to speak of 'young-man's music' or a wiser, more reflective interpretation associated with a quarter-century of additional performing wisdom?
For me, these are tantalising questions and these two, extraordinarily special, sets offer a rare opportunity to explore the difficulty -- but, also, the excitement -- of trying to reach (yes -- personal and arguable, of course!) conclusions.
Copyright © 25 August 2001 David Wilkins, Eastbourne, East Sussex, UK
CD INFORMATION - SONY SX12K 89499
PURCHASE THE SONY SET FROM CROTCHET
PURCHASE THE SONY SET FROM AMAZON
CD INFORMATION - DG 459 080-2
PURCHASE THE DG SET FROM AMAZON
<< Music & Vision home
Recent reviews
Poulenc >>