<< -- 3 -- Philip Lancaster A home-coming
In a festival situation it is impossible to attend everything with events happening simultaneously: a short series of orchestral and choral concerts was set in the Abbey at Tewkesbury; a very good initiative was launched by a series of lunchtime organ recitals at St John's, Northgate with young organists from the Royal College of Organists; there was also a lighter 'Evening with Queen Victoria' in Cheltenham, with Prunella Scales and Stephen Roberts. Perhaps one of the more unfortunate 'simultaneities' was the première of an imaginative new work by former Gloucester organist John Sanders for the three Cathedral choirs, Urbs Beata for alto solo, choir, solo cello, brass ensemble, organ and percussion, which was given at the same time as the Ian Venables première.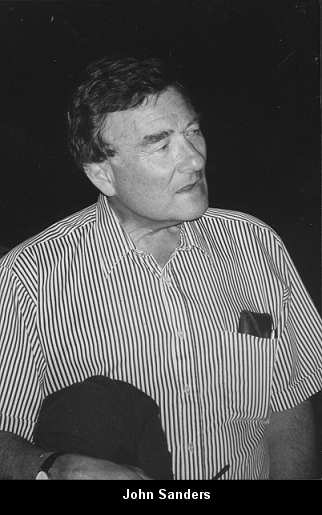 It may seem that one has been 'nit-picking' and marking down the festival as a whole: nothing could be farther from the truth. The atmosphere of the week, inclusive of lunches and garden parties, and its great celebration of British music, was a triumph. Whether perfect or not, the fact that this happened and that these works were heard at all is worth celebrating.
At a time when some concert promoters seem to view the programming of British music as a sure way to bankruptcy, this attitude was proved wrong in every way by the Three Choirs. Many of the individual events may not have attracted much of an audience, but in the overall context of the festival they proved hugely successful: many events were sold out, with large amounts of ticket sales continuing to amass in the week itself. The response, it seems, was overwhelming.
Such an event having taken place is a great tribute to the passion of English musicologists whose unstinting work to bring the works of our native composers to the fore has obviously been worthwhile. These were represented during the week by Diana McVeagh -- who gave a highly personal and intimate lecture-portrait of Gerald Finzi, boding well for her long awaited biography which is to be delivered to OUP this month -- and Lewis Foreman, whose excellent lecture (although plagued by technical hitches) gave a direct insight into the work behind reviving our native music through a view of his own work over the past few decades to revive the works of Arnold Bax.
Copyright © 25 September 2001 Philip Lancaster, Chosen Arts, Bristol, UK
THE THREE CHOIRS FESTIVAL WEBSITE
<< Music & Vision home
The Woman by the Sea >>