<< -- 2 -- Roderic Dunnett Maschinist Hopkins
This musical feast came to a head with a Sunday event of extraordinary variety, 'Thwarted Voices'. In a single concert the enterprising Yehudi Menuhin School Orchestra under Malcolm Singer performed not just Pavel Haas's Study for Sings and Karl Amadeus Hartmann's elegiac Concerto funèbre, but more unfamiliar Schreker (the Intermezzo, composed when he was 23) and Schoenberg (Verklärte Nacht). The Vienna Piano Trio played Zemlinsky's Op 3 -- like his early Symphony, betraying the overwhelming influence of Brahms, with little of the modernist, Schoenberg/Mahler-era influences that were to shape his mature work.
The day's first concert was a recital in the Purcell Room by the young German baritone, Christian Immler, still only in his mid-Twenties. This was a voice of real substance. Looking like a young Samuel Ramey, Immler -- ably accompanied by Erik Levi -- revealed the kind of musicianship one dreams of. Not surprising was the news, received that morning, that he had just been awarded first prize in the 2001 Lili and Nadia Boulanger Competition. Every note of this performance confirmed that choice.
Immler's programme, specially (and phenomenally thoroughly) learned for the occasion, was fascinating : a cycle by Erik Korngold (Unverganglichkeit -- 'The Eternal'), by turns ecstatic, visionary and tender; two simple, sad Christian Morgenstern settings and a curious James Elroy Flecker song by the late Berthold Goldschmidt; a Hermann Hesse setting by the outstanding Austrian expatriate conductor, Georg Tintner (whose Bruckner series appears on Naxos); Berg's Four Songs, Op 2, written at the start of his studies with Schoenberg; Zemlinsky's already masterly opus 8 (Turmwächterlied und andere Gesänge); and songs by Hanns Eisler.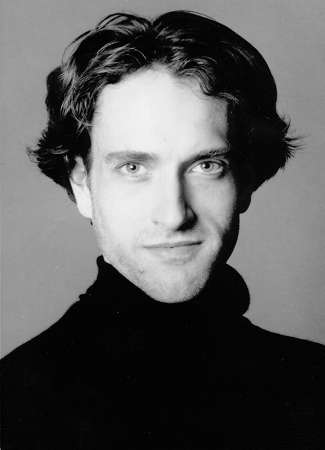 Immler has a modesty and restraint to his delivery which adds to its attraction; there is no show, no self-importance; every nuance -- and his singing is so full of nuance beyond his years that it repays time and again -- is made to serve text and music alike. He has a beautiful feel for phrasing, and inner phrasing. It is a voice with generosity, as well as riddled with beauty. Here, surely, is a great performer in the making.
Copyright © 27 January 2002 Roderic Dunnett, Coventry, UK
CAMBRIDGE UNIVERSITY OPERA
AUSTRIAN CULTURAL FORUM, LONDON
THE JEWISH MUSIC INSTITUTE, LONDON
THE FRANZ SCHREKER FOUNDATION
<< Music & Vision home
Maxwell Davies >>