A musical enchantress

On the anniversary of Cathy Berberian's death, JENNIFER PAULL remembers the legendary singer who cast musical spells
Absolutely nothing could have prepared me for my meeting with Cathy Berberian, or the effect that this musical enchantress would have upon my own music making and musical awareness.
I first met her in The Hague. I was having lunch with my friend the composer/conductor Bruno Maderna, and one of the directors of Granada Television with whom I was trying to organise a filmed biography of Maderna's life.
We were seated in a large, impersonal hotel dining room when suddenly, the door opened and in walked Cathy. Silence fell, cutlery froze, mouths gaped, and La Berberian had made her entrance.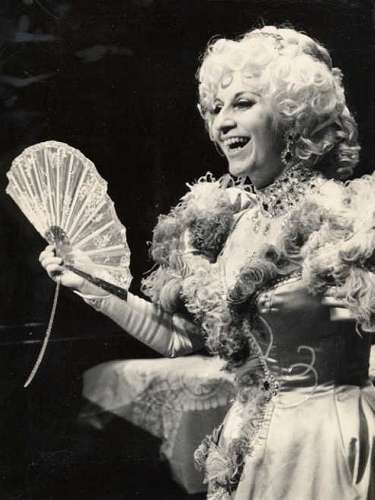 Nothing about Cathy could hide unnoticed, appear in muted pastels, or be restricted to the palette between pianissimo and mezzo piano.
She was a wonderful, fun person, and always seemed to be larger than life. Everything about her was stunning and different. Her beauty was more arresting and fascinating than classical, and from the moment she walked into a room, or onto a stage, her charisma shone like a beacon.
Copyright © 6 March 2002 Jennifer Paull, Vouvry, Switzerland
JENNIFER PAULL'S REMINISCENT RETROSPECTIVES
JENNIFER PAULL'S AMORIS INTERNATIONAL
<< Music & Vision home
Chenyin Li >>