<< -- 2 -- Robert Hugill AM I TOO LOUD?
So our first point must be that to many singers of Melba's generation, Wagner sopranos were a new, perhaps rare, breed and the notion of a singer of other dramatic roles singing Brünnhilde might not have been as laughable then as it is today.
And Melba did undertake dramatic roles; she was not just a canary, after all Tosca was in her repertoire. But the recording process of the time was not kind to soprano voices; Caruso's success was partly due to the fact that the primitive recording technology loved his voice. By comparison his soprano colleagues sound pale and wan. Not only must we take much on trust when listening to these early sopranos, but the recording process just does not really give us an accurate picture of how large the voice might be.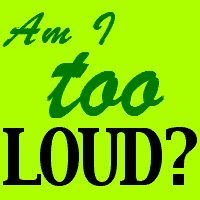 It is worth bearing in mind Dame Eva Turner's anecdote about her early Aida recordings where, in the triumph scene, she had to be placed behind the whole chorus and orchestra as otherwise her voice was just too powerful for the recording equipment. Listening to this recording today, you get very little feeling for the hugeness of Turner's voice; power and passion yes, but it is harnessed to a securely focussed voice. We know from later recordings and from live experience that Turner's voice was large and we must bear in mind that she was originally engaged by Toscanini for Ring performances at La Scala. Even though the 1920s recording techniques had improved since Melba's pre-war recordings, we do not completely feel the size of Turner's voice.
But another issue that we also bear in mind something I touched on above, the focus of the voice. If you listen to many early 20th century singers, something that many have in common is focus, a laser like clarity and purity. This focus is a stylistic issue, post 2nd world war singers are less likely to have it and other styles of vocal production are more common. But a focussed voice can carry great power and still sound deceptive on record; our ears are more attuned to hearing loudness in terms of the greater amplitude of the spread voices of the modern age.
Consider a singer like Kirsten Flagstad who sang for the first eighteen years of her career only in Scandinavia and sang everything from opera to operetta and musical comedy. Her training gave her a secure, focussed voice which retained its clarity when she started singing Wagner. One wonders what the recording technology of Melba's day would have made of Flagstad's voice.
Copyright © 5 April 2005 Robert Hugill, London UK