A golden age of British music

RODERIC DUNNETT looks back at Sir Arthur Bliss
Sir Arthur Bliss, who died 25 years ago today, on 27 March 1975, presided over a golden age of British music. He was never England's greatest living composer; but he was one of her best, and one of the great enablers and inspirers of British music of the 20th century.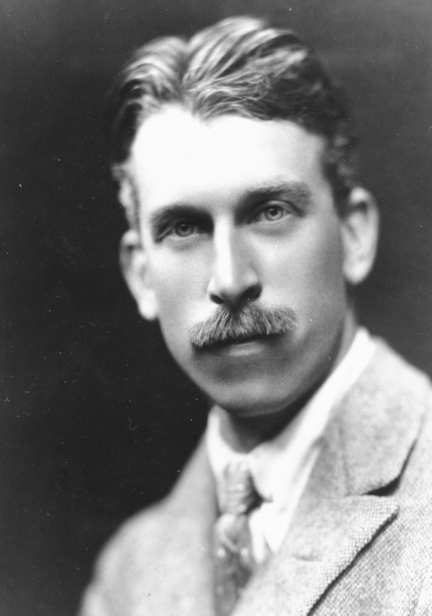 Bliss as a young man and enfant terrible
Bliss lived through the best and the worst of times. His schooling at Rugby was in the carefree Edwardian years; the 1920s, when he made his name as a composer and married, were a heyday period. What came in between was the very opposite. A few years older than Wilfred Owen and Robert Graves, Bliss served, as a young officer, in the Great War trenches (Armentieres l9l5), and survived. His younger brother, Kennard, was less lucky and was killed in the Somme campaign. They were close, and the latter's letters from the war front right up to the month of his death, September l9l6, suggest he, too, might have turned out a major talent. Certainly Bliss himself felt so, and there was the inevitable feeling of guilt at his own survival. The composer exorcised the war memories ten years later, preceded by a visit to the battlefields and his brother's grave, in his violent and dramatic antiwar Oratorio, Morning Heroes (l930), a work full of dramatic outbursts, akin in spirit to Tippett's similar antiwar message much later in King Priam. His juxtaposing of the poetry of Walt Whitman ('The City Arming', plus 'By the bivouac's fitful flame, a procession winding around me, solemn and sweet and slow...') and Wilfred Owen's Spring Offensive with martial lines from Homer's Iliad in Chapman's translation produces a work of extraordinary power and poignancy.
Some would say he never surpassed the tragic intensity of Morning Heroes. In contrast to his avant-garde, even frivolous earliest works, it placed Bliss in direct line of descent from Sir Edward Elgar, a composer he knew and greatly admired. He had sought out Elgar while on leave during the war, and even though their styles vastly differed in other respects, was encouraged by him : A Colour Symphony, the work Bliss composed for the Three Choirs Festival in Gloucester in l922, was a direct result of Elgar's friendship with the then organist of Gloucester Cathedral, Sir Herbert Brewer, who commissioned it along with new works from Herbert Howells and Eugene Goossens.
Despite the outward rumbustiousness of several of his large-scale works, there was a profoundly reflective side to Bliss, partly deepened by the war, partly inbuilt. There are echoes, perhaps, of his wartime experience in the series of sad 'corteges', or lamenting marches, which wind through many of his works, from the opening maestoso of his A Colour Symphony to the imprisonment music in his film score Christopher Columbus - one of half-a-dozen Bliss composed - and his three great ballets, Checkmate, Miracle in the Gorbals and Adam Zero - which some might argue were his crowning achievement. The legendary Robert Helpmann danced all three leading roles : the doomed Red King, the Stranger in Miracle, and the symbolic mythical character Adam Zero, an everyman who mirrors man's progress from cradle to grave. Extracts from Checkmate are extensively recorded, though the complete ballet is not nearly often enough staged. Both Adam Zero and Miracle in the Gorbals have received acclaimed recordings on Naxos (in the latter case, a Gramophone Award).
Less widely known, recalls Sir Arthur's widow Lady Trudy Bliss, who still - now in her nineties - supervises the splendidly shipshape Bliss Archive - is his fourth ballet, which Bliss composed not long before he died. Girl in a Broken Mirror is based on Tennyson's poignant tale of the Lady of Shalott. It was beautifully staged by schoolchildren in Leicestershire, England (and filmed for TV); later it received its professional première from the acclaimed San Francisco Ballet. With its tragic story of the girl doomed by a cruel spell not to look on the world, but who falls for Sir Lancelot and perishes as she finally hurls herself into his arms ('The mirror cracked from side to side'), it's a work of intense beauty, which would grace any ballet company from Stuttgart to Sydney.
Continue >>
Copyright © 27 March 2000 Roderic Dunnett, Coventry, UK