<< -- 3 -- Roderic Dunnett BEAUTIFULLY TOGETHER
Several of the minor roles delivered too : I enjoyed the mature Ludmila Shyrina in her cameo roles with Gherman. The seasoned Vasyl Navrotsky (Marchese d'Obigny) looked and sounded a performer of substance, and thirty year old Dimitry Pavlyuk (as the Marchese) a performer of some promise; tenor Vladyslav Goray -- one of the three alternating Alfredos -- made a useful Viscount; and Dmitry Pavlyuk a rather sympathetic young doctor. Sergei Zuenko, who directed soundly enough if not always with imagination, delivered a suitably hostile vignette as Alfredo's rival, the Baron, albeit not wholly free of the problems besetting actor-directors. The eminently tourable sets by Odessa's veteran designer Natalya Bevzenko-Zynkyna, now unbelievably in her sixth decade with the company -- she is also their ballet designer -- seemed apt and (one backdrop apart) both convenient and stylish.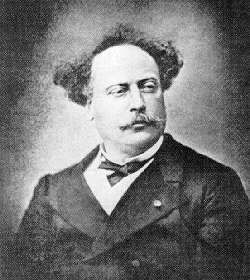 The weight of Verdi and Francesco Piave's take on Dumas fils's La dame aux camélias (Piave was also librettist of Macbeth, Rigoletto and -- subsequently -- Simon Boccanegra), based on Dumas's own brief affair with Marie Alphonsine Duplessis, who died of TB in 1847 aged just 23, falls almost wholly on the central trio (Alfredo, his father, and the doomed Violetta), and on the wonderful orchestral sounds Verdi weaves around them. Was the threesome here up to the task? Most certainly. Each has an Achilles heel as an actor : Racovita can be too smug, Gherman (if not checked) a little too cheap, and Oleg Lysakh (alternating as Alfredo with Vladislav Goray and the slightly older but even more boyish-looking Ruslan Zinevych -- both by all accounts comparably fine and involving), just a bit plain and simple. Yet each, in turn, confirmed that, when the chips are down, they can deliver a musically tense, visually exciting and emotionally sympathetic performance.
Copyright © 27 June 2002 Roderic Dunnett, Coventry, UK
ELLEN KENT AND OPERA INTERNATIONAL
RODERIC DUNNETT'S REVIEW IN 'THE INDEPENDENT'
VERDI'S LIFE AND TIMES